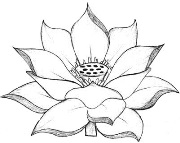 The average person in the Western World goes to work, goes home, has a drink (or two or three), has tea, sits down, watches television, goes to sleep, wakes up, goes to bed, can't sleep, tosses and turns, gets up the next morning tired and does it all again. No wonder they're stressed out of their brain.
If you can't find time to
• get away from the desk at lunch time and go for a walk
• exercise
• play sport
• play cards
• go for a decent holiday each year
• meditate
• mix with friends
• go to the pictures in the middle of the week
• read a book
• conduct a healthy romantic life,
… it's time you woke up to yourself. Get a life!
In this one hour relaxation you'll receive tips on what to do to 'cool down' and over-stimulated sympathetic nervous system and 'warm up' and under-stimulated para-sympathetic nervous system.
You'll learn how to enter the deep relaxation state, coupled with an inner mental training routine.
You'll complete the Health Climate Survey, the Stress Risk Profile and the Career Satisfaction profile, from which you get a good idea of what you need to do to relax your body and your mind.
You'll learn a simple muscular relaxation and inner mental training technique.
You'll float out of the session!