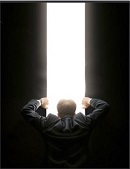 OPEN THE DOORS OF PERCEPTION
This one day seminar is a must for people who want to better understand some of the key concepts in managing stress and living the life they want to live. It's based on the Wheel of Life.
There are a lot of things to keep in perspective.
The seminar begins with an examination of stress
- what is it
- where does it come from
- what does it do to you
- what can you do to keep ahead of it.
The session then takes a look at the key areas of life represented on the Wheel of Life.
It also covers topics like:
● staying in the peak performance zone
● programming yourself for success
● illogical, irrational and confined thinking
● hanging on to negative beliefs
● laziness, procrastination, instant gratification, comparison and fear.
● perception, understanding, awareness, discernment
● passion
● family life satisfaction
● career satisfaction
● managing your finances
● taking control of your health, fitness and diet
● getting on with other people
● relaxation, meditation, auto suggestion and inner mental training
● distraction.
2000 years ago Epictetus wrote, 'People are not disturbed by things, but by the view they take of them.'
He was probably right when he wrote that, and probably right when he wrote this, 'To accuse others for one's own misfortunes is a sign of want of education. To accuse oneself shows that one's education has begun. To accuse neither oneself nor others shows that one's education is complete.'

In a nutshell this seminar is about taking control of your life; completing the last, living the present and creating a powerful future.
SEMINAR PRESENTER
John Miller
It seems to afford a kind of pleasure to this generation to look on itself as the victim of high pressure. We hear much on all sides of the hurry of time, of the pace that kills and of the disturbing and demoralizing effects of modern industrialism and commercialization.

... Yet the feeling that life for most involves a large measure of struggle and output of nervous energy is not peculiar to our time. Each generation looks back with longing on the calmer life of its predecessors ... after all, however, the truth may be that we are inclined to attribute to nervous wear and tear and to an overwhelming multitude of sense impressions, ills that actually are due to other causes. Modern life is a pretty complex affair and it is not easy to analyze it into the factors that tend to modify human existence.

... The root of the matter is that neither modern life nor the urban life is to be blamed indiscriminately for what is popularly denominated nervous strain. If certain factors at present little studied and poorly understood are tending to increase disease of a nervous type, they may be individual more commonly than has been supposed.

American Medical Journal 5 August, 1905