HIGH FIBRE SUPPLEMENT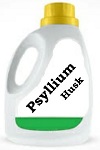 Motion starvation affects the inside of the body as much as the outside. The Fit and Healthy high fibre supplement is designed to stimulate normal, healthy digestive function.
What I recommend you do is go to a health food shop, buy the following ingredients and mix them together to form your own special high fibre mix.
Ingredients
| | |
| --- | --- |
| • Psyllium husk | An essential bowel bulking and bowel lubricating agent. |
| | |
| • Raw oat bran | High fibre coupled with cholesterol-lowering properties. |
| | |
| • Flaxseed | A rich source of the omega 3, 6 and 9 essential fatty acids. |
| | |
| • Lecithin | cholesterol lowering, fat emulsifying and liver detoxing agent. |
THE THICK SHAKE FROM HEAVEN
Get yourself a blender or food processor - better than a juicer because you don't lose the fibre and you don't have to spend half an hour with the toothbrush cleaning the blender.
Chop up some vegetables and fruit. Based loosely on Sandra Cabot's Liver Cleansing Diet.
Include a selection of the following vegetables
- celery
- parsley
- carrot
- Lebanese cucumber
- broccoli
Then add some fruit from this selection
- apple
- pear
- orange
- banana
- ...
Add some flax seed oil for your omega 3 fats - nature's natural anti-inflammatory.
Add yoghurt to get more of the 'good guys' back in your gut. With Candida fungus running amok in our community it's probably an essential part of a healthy diet.
Then add some protein powder.
And now for the coup de grace, add a few table spoons of your high fibre supplement. If you can't be bothered making up the recommended mixture, just use psyllium husk.
Finally add juice to loosen it all up - apple - orange ...
That will fill up your blender or food processor and make a very filling meal. It doesn't look too good but tastes heavenly. Plus it will put a big smile on your face.
Miller Health
7 Salvado Place, Stirling (Canberra) ACT 2611 Australia
61 2 6288 7703